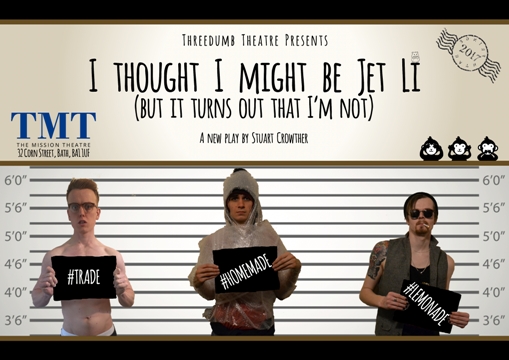 Threedumb Theatre presents
i thought i might be jet li (but it turns out that i'm not)
a new play by Stuart Crowther
'You're not a woman... who you speaking for?'
Three men with made-up names wait for the world to make sense. Lads. Lads. Lads? Something big's gonna happen - if they can cut the bull and keep Michelle Obama alive.
Following a successful run of Stephen MacDonald's 'Not About Heroes' in July 2016, Threedumb Theatre return to The Mission Theatre this summer as part of the Bath Fringe with 'i thought i might be jet li (but it turns out that i'm not)', a new play by Stuart Crowther.
Tickets available from:

Bath Box Office (Tel. 01225 463362)