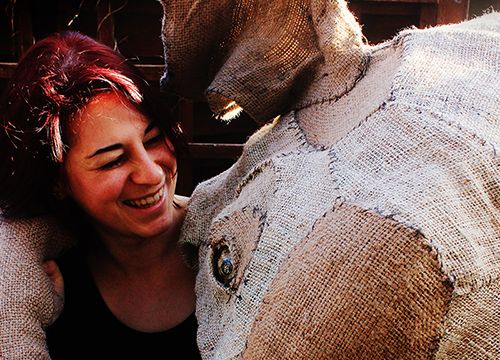 Animystic Productions - Hessie the Elephant
Marvelous puppeteers Jake Ruddle and Ayla Terzi accompanied by Hessie performing as part of the New Work Works Scheme
Hessie may be far from home, but wants nothing more than to make friends. Come and help him explore, but make sure he doesn't steal your shopping; he likes bananas!
This performance is part of Bedlam Fair which starts at 12:30 on Saturday and on Sunday. Performances will take place throughout the afternoon see chalk boards on the day for show schedules.
Sponsored by Animystic is being fed by The Westgate pub. Thanks Vytas!: www.westgate-bath.co.uk
????
Performances
Saturday 3rd June 2017
Price: Free
Start time: 12:30
Add to your calender
Venue access: Full wheelchair access

Sunday 4th June 2017
Price: Free
Start time: 12:30
Add to your calender
Venue access: Full wheelchair access