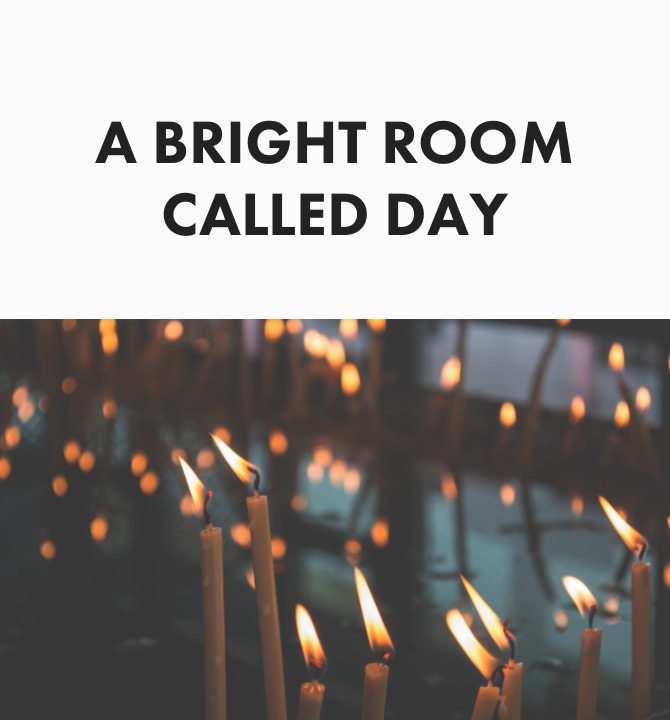 Invulnerable Nothings
A Bright Room Called Day
by Tony Kushner
Tony Kushner's A Bright Room Called Day follows a group of friends gathered in the Berlin apartment of Agnes Eggling as they navigate the Weimar Republic's dissolution and the Nazi party's meteoric rise from January 1933-October 1934. The Berlin timescape is periodically interrupted by Zillah, a woman living in Reagan-era New York with a mounting sense of political dread. This production is directed by C.C. Kellogg and appears in site specific apartment settings for intimate audiences. It features the work of American, British, and German collaborators in a moment when Kushner's text feels chillingly prescient. Featuring the work of Jaclyn Bethany, Katherine Hipkiss, Alexander Latham, Daniel Lewis-Jones, Ryan Mellish, Aimee Pollock, Tamara Ritthaler, Derekk Ross, Gates Torrey, and Charlotte Turner.
Tickets from www.invulnerablenothings.com
BOOK NOW
Invulnerable Nothings presents A Bright Room Called Day through special arrangement with Josef Weinberger Ltd. and The Gersh Agency. With special thanks to 44AD Gallery, Roger Apfelbaum, Bath Spa Live! and Vintage to Vogue.