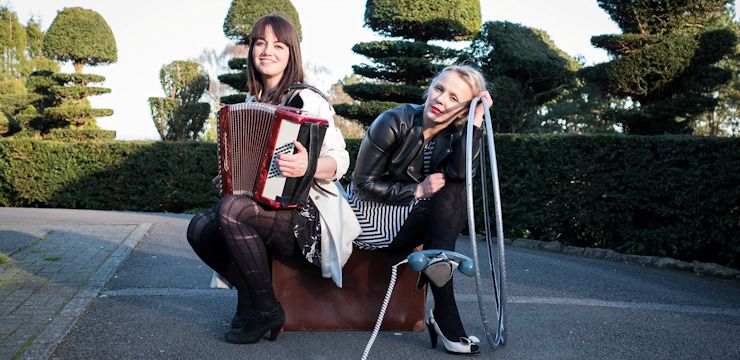 ELA
An accordion, an antique pram, a washing line and a task which only very talented sisters could complete. Good old fashioned street show fun, great skills and lots of talent!
This performance is part of Bedlam Fair which starts at 12:30 on Saturday and on Sunday. Performances will take place throughout the afternoon see chalk boards on the day for show schedules.
Sponsored by Elle & Alise are being fed by The Westgate pub. Thanks Vytas: www.westgate-bath.co.uk
????
Performances
Saturday 3rd June 2017
Price: Free
Start time: 12:30
Add to your calender
Venue access: Full wheelchair access

Sunday 4th June 2017
Price: Free
Start time: 12:30
Add to your calender
Venue access: Full wheelchair access