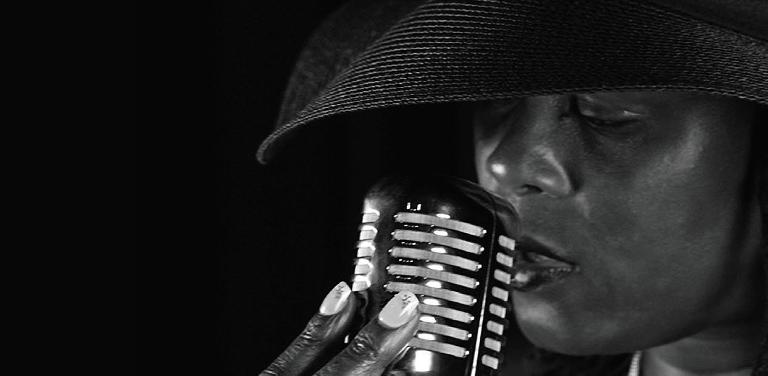 Sun 4 June 2017
Annette Gregory
Ella - Celebrating 100 Years
Annette, backed by her band, celebrates the contribution to jazz music made by Ella, with music from various songbooks including many well-known swing tunes and beautiful ballads. Annette reflects on Ella's earlier career in the 1930s and through the decades to 1960s.
Featuring many of Ella's best loved songs, such as Mack the Knife, Lady is a Tramp and The Man I love, Annette also sings many of her personal favourites, including Blue skies and Stella by Starlight. Presenting some of the most popular jazz standards with great swing and improvised solos, Annette narrates Ella's story, highlighting moments in the career of a great jazz icon.
Tickets available on the door and from:

BOOK NOW
Annette Gregory is a jazz singer who is blessed with incredible vocal tones that are rich, smooth and full of soul. Annette found her true voice after hearing Ella Fitzgerald, Annette was not just inspired by Ella sound but by the sound of jazz. Since then Annette has recorded her first EP Living the Dream, in 2014 and is currently touring with her Ella show across the UK. Annette's concept "to share my love of Ella Fitzgerald". Annette has taken her production on tour around the UK from February 2016. As we approach Ella's centenary year in 2017, Annette will be sharing her show 'Ella - Celebrating 100 Years'.