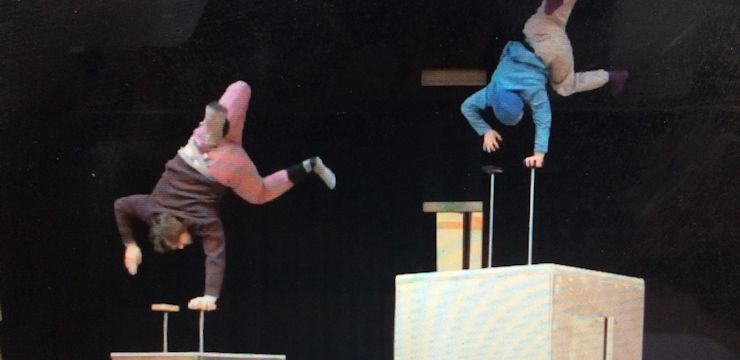 Inverted - Box
A playful, touching duet of sibling rivalry performed through acrobatics, balance and circus. Brilliant and beautiful skills and sentiments.
This performance is part of Bedlam Fair which starts at 12:30 on Saturday afternoon, 20:00 on Saturday night and at 12:30 on Sunday afternoon. Performances will take place throughout the afternoons / evening see chalk boards on the day for show schedules.
Sponsored by Inverted are being fed by Boston Tea Party ..thanks guys and gals: www.bostonteaparty.co.uk
????
Performances
Sunday 4th June 2017
Price: Free
Start time: 12:00
Add to your calender
Venue access: Full wheelchair access