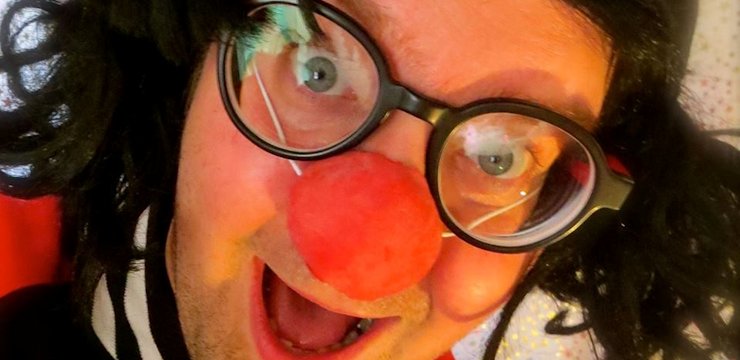 Lino Creamy
A solo show from New Work Works Scheme performer Pete Lloyd.
Lino Creamy may not want to set the world on fire but will he start a flame in your heart? Join him to find out, at this sweet and silly clown show about a man in a hat looking for love and fun. This is the second year that Pete has been part of the New Work Works Scheme, performing in 2016 as Bertie Boulevard
This performance is part of Bedlam Fair which starts at 12:30 on Saturday and on Sunday. Performances will take place throughout the afternoon see chalk boards on the day for show schedules.
Sponsored by Gascoyne Place will be feeding Pete! Thanks Marty: www.gascoyneplace.com
????
Performances
Saturday 3rd June 2017
Price: Free
Start time: 12:30
Add to your calender
Venue access: Full wheelchair access

Sunday 4th June 2017
Price: Free
Start time: 12:30
Add to your calender
Venue access: Full wheelchair access