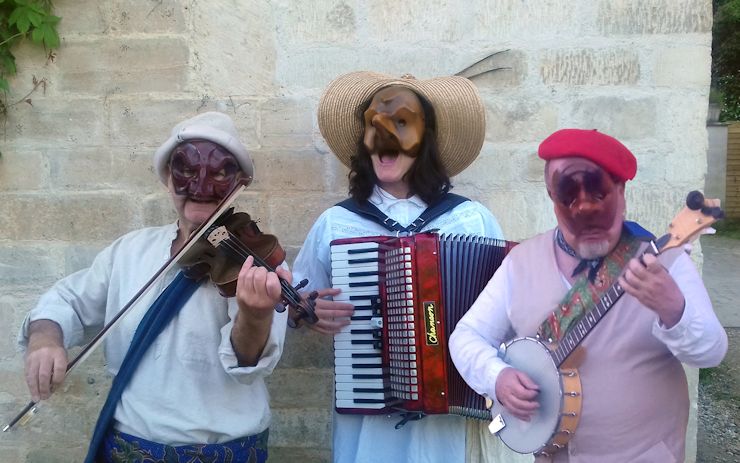 Old Spot Theatre Co: Los Perdidos Village Band
The'Los Perdidos Village Band are lost in the cracks between the centuries, and are still looking for their way home: Venetian masks. Live music and peripatetic humour.
This performance is part of Bedlam Fair which starts at 12:30 on Saturday and on Sunday. Performances will take place throughout the afternoon see chalk boards on the day for show schedules.
Sponsored by Old Spot are being fed by Gascoyne Place. Thanks Marty!: www.gascoyneplace.com
????
Performances
Saturday 3rd June 2017
Price: Free
Start time: 12:30
Add to your calender
Venue access: Full wheelchair access

Sunday 4th June 2017
Price: Free
Start time: 12:30
Add to your calender
Venue access: Full wheelchair access