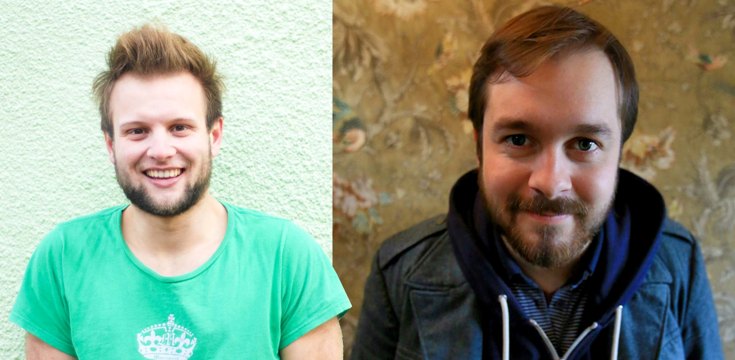 Thu 1 June 2017
Tom Glover & Richard James
Work in Progress
Devon based stand up comedians Tom Glover and Richard James have a wealth of experience on the comedy circuit, but for both of them this will be the first outing of their debut solo shows, which they will be performing as a double header.
Tom is a new father battling with the struggles of bringing up a child in modern Britain whilst not being willing to put the Lego down himself yet. He will take down everyone from Donald Trump to Peppa Pig as he tries to come to terms with what it means to be a man and a father in a world that's falling apart around him.
Richard, a self confessed nerd, brings a show about his dreams of being an explorer and how this conflicts with his main passion of staying indoors. From funny tales about growing up in the small world of the South West, to his experiences of long distance relationships, Richard will take you on a guided tour of the world as he sees it.
This will be an opportunity to see both shows in their embryonic stage with the pair planning to develop them before taking them to the Edinburgh Fringe Festival in 2018.
????
Venue: The Old Theatre Royal: Library
Performance

Thursday 1st June 2017

Price: £5
Doors open: 19:00
Start time: 20:00
Extra info: No disabled access as the Library is on the third floor
Add to your calender

Venue access: We regret there is no wheelchair access to this venue

Tickets available on the door and from:

Bath Box Office (Tel. 01225 463362)
BOOK NOW