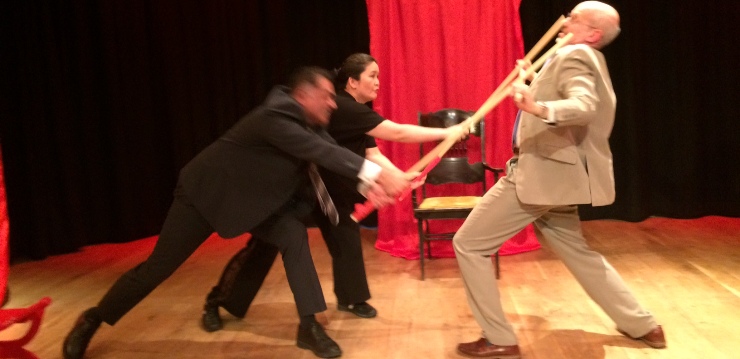 Rapscallion Theatre Company presents
The Red Court
By Clare Reddaway
The Red Court tells the story of a real-life 21st century Chinese Macbeth.The play meshes Shakespeare's tragedy with a true story of scandal, corruption and murder.
In 2011, China's Premier-in-waiting is popular, charismatic, and very ambitious. His rise to power seems unstoppable. Behind him stands a ruthless wife, a British fixer and a fortuneteller who's predicted his triumph. What could possibly go wrong?
The play incorporates elements of Chinese theatre and is performed in Rapscallion's signature theatrical and energetic style.
The Red Court is the winner of a national play-writing competition run by the Confucius Institute at Sheffield University. It appears at Bath Fringe Festival prior to a tour to China.
????
Venue: Burdall's Yard
Performances

Tuesday 30th May 2017

Price: Full £10/ Conc £8 / BSU Student £5
Start time: 18:00
Add to your calender

Venue access: Full wheelchair access


Wednesday 31st May 2017

Price: Full £10/ Conc £8/ BSU Student £5
Start time: 20:00
Add to your calender

Venue access: Full wheelchair access

Tickets available on the door and from:

BOOK NOW