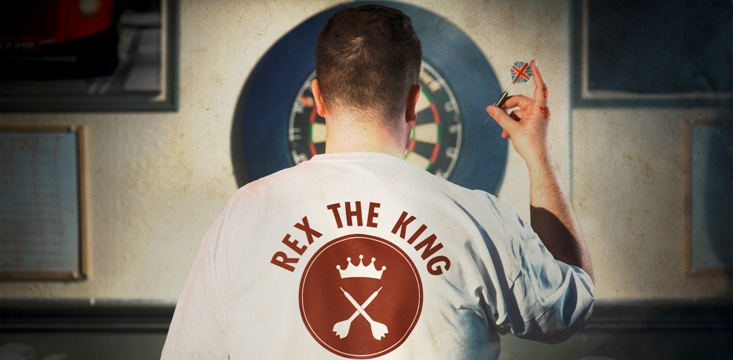 Sat 27 May 2017
Wassail Theatre Company presents
Rex The King
by Will Gore
A blind man walks into a village pub...
...and tells anyone who'll listen that he was once the king of darts.
He orders a pint and settles down to recount the story of his glorious rise to the top - and how dark secrets brought him down.
Rex The King is the story of a Somerset darts champion who ruled the world, but lost it all – it's a theatrical tale that's witty, uplifting and ludicrously tragic. Expect blood and sweat, tears and beers, not to mention plenty of songs and silliness.
The show is produced by Somerset's Wassail Theatre Company, and made by the team behind Wassail's first production The Giants (2015), about Yeovil Town Football Club.
Featuring live music, flying arrows and a portable dartboard, Wassail is delighted to bring this production to the Bath Fringe!
Tickets available on the door