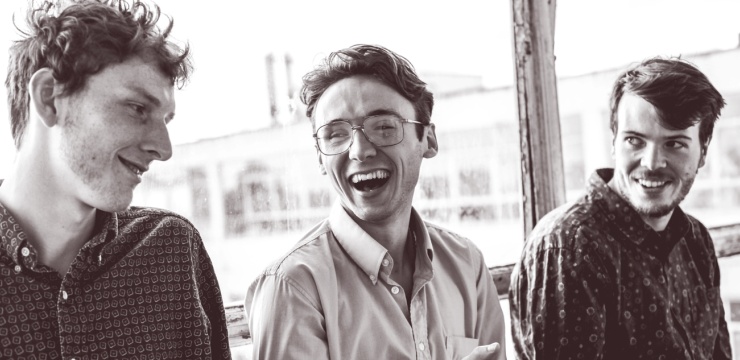 Fri 9 June 2017
RMT present
Vels Trio
plus Tiger Trail and Bird Noire
VELS TRIO
Vels Trio are the result of three experimental jazz musicians born out of collective obsession, emotion and improvisation to sculpt contagiously frenetic compositions.
Channelling ingrained deep grooves, progressive soundscapes and contemporary hip hop productions – Vels Trio synthesise their mutual loves to challenge the psyche of not only the seasoned Jazz lover, but hyperactively engaging audiences with their heavy groove and energetic live sets.
The Trio's sound represents an amalgamation of different influences, with the extraterrestrial, electrified leanings of prog and jazz-funk anchored by a commitment to a deep back beat. The result: a hip-hop infused reinterpretation of jazz for contemporary audiences that sits next to the L.A. sounds of Robert Glasper, Thundercat and BadBadNotGood with a distinctly UK twist of their own.
The band sold out The Jazz Cafe on Monday 13th February with a special live rendition of Madlib's Blue Note Records Album, Shades of Blue.
Vels Trio have been gathering a lot of heat, playing live shows recently with Cory Henry, Sons of Kemet and at the acclaimed Church of Sound shows that have gained a strong reputation within the London Jazz scene. They will be releasing their debut EP June 2017, on Total Refreshment Records.

TIGER TRAIL
Buzz band of Bath Spa Uni Commercial Music course. Confidently delivering Neo-Soul at it's finest - the laid back, dreamy elements of Jill Scott, Erykah Badu and Esperanza Spalding embellished with their own quirky dives and side-steps into rhythmic wanderings laced with guitar work Derek Trucks would approve of.

BIRD NOIRE
Bristol-based dark, electronic, soulful, night pop duo.
????
Venue: The Nest
Performance

Friday 9th June 2017

Price: £5 (£3 NUS), ££ in advance
Start time: 20:00
Add to your calender

Venue access: We regret there is no wheelchair access to this venue

Advance booking on Skiddle
Tickets available on the door
BOOK NOW