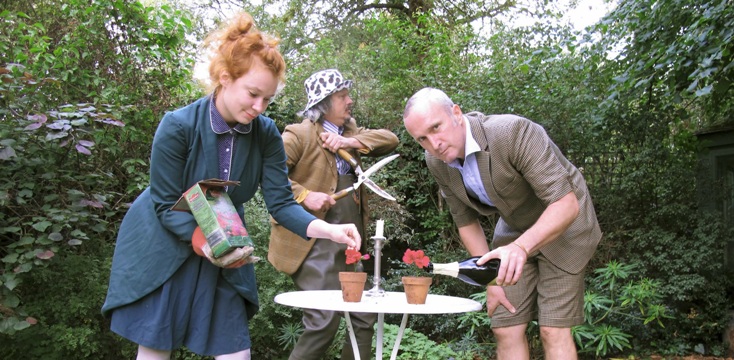 The Miraculous Theatre Company
Romantic Botanic
A love story revealing how plants, like humans, are romantically driven.
We discover how plants communicate with each other and how they succeed in seducing us.
"It's not the gardener who chooses the plant but the plant who chooses the gardener."
Mixing poetry and science Romantic Botanic is an interactive, profound and hilarious look into the plant realm and its relationship with us. Blending ancient plant lore, modern botanical science, local environment and history, we plunge you into the sensual world of Romantic Botanic.
Miraculous Theatre Co. are individuals with long experience in location & interactive theatre and the construction of curious devices...
Sponsored by Arts Council England: www.artscouncil.org.uk
meet at The Holburne Museum in the garden