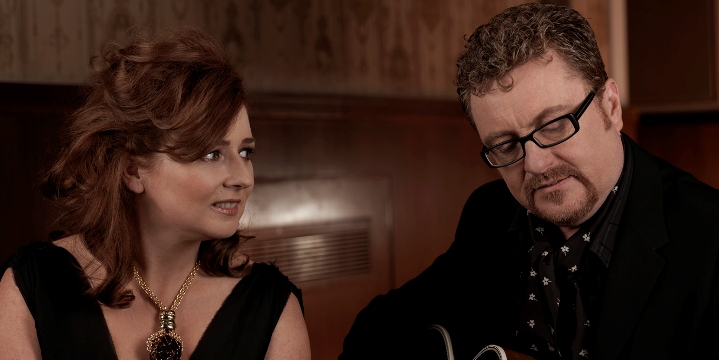 Thu 1 June 2017
'All Of The Above' - WSC and Nod Knowles Productions present:
Martin Taylor and Alison Burns present: Ella Fitzgerald at 100
Celebrating 100 Years of Ella Fitzgerald
When you think of legendary singer Ella Fitzgerald, you think of the some of the greatest music ever performed. 2017 marks a very special year as one of the most loved entertainer of all time Ella Fitzgerald will be celebrated around the world with a series of commemorative centennial events. As part of these celebrations multi-award winning guitarist Martin Taylor and Scottish-Canadian jazz singer Alison Burns present a concert highlighting the Grammy-award winning collaboration between Ella and jazz guitarist Joe Pass taking inspiration from the duo's intimate 1960's recordings.

Martin Taylor:

Collaborations with artists including Stephane Grappelli, Jeff Beck, Tommy Emmanuel, Jamie Cullum and Bill Wyman, as well as his own groups such as Spirit of Django, have seen Martin garner two honorary doctorates, a BBC lifetime achievement award, Top 10 albums in both the USA and Europe, a record 14 British Jazz Awards and in 2002 he was appointed an MBE 'For Services to Jazz Music'. As one of the world's most recognized online guitar teachers his innovative online guitar school has been featured on NPR, BBC, Fox News and the LA Times and is subscribed to by guitarists in over 58 countries.

Alison Burns:

There are singers and there are jazz singers. There are jazz singers and there are a few artists who bring more to the microphone – their life, love, heartaches and joy. Alison Burns is one of those artists. Her debut album, Kissing Bug, was received with universal acclaim and became the first album by a Scottish jazz singer to reach the Jazz Top 10. Alison has played in far-flung destinations such as Tokyo, New York, Cannes, Italy and Shanghai and guested with The Royal Liverpool Philharmonic and BBC Big Band.

www.brownpapertickets.com
Tickets available on the door
BOOK NOW